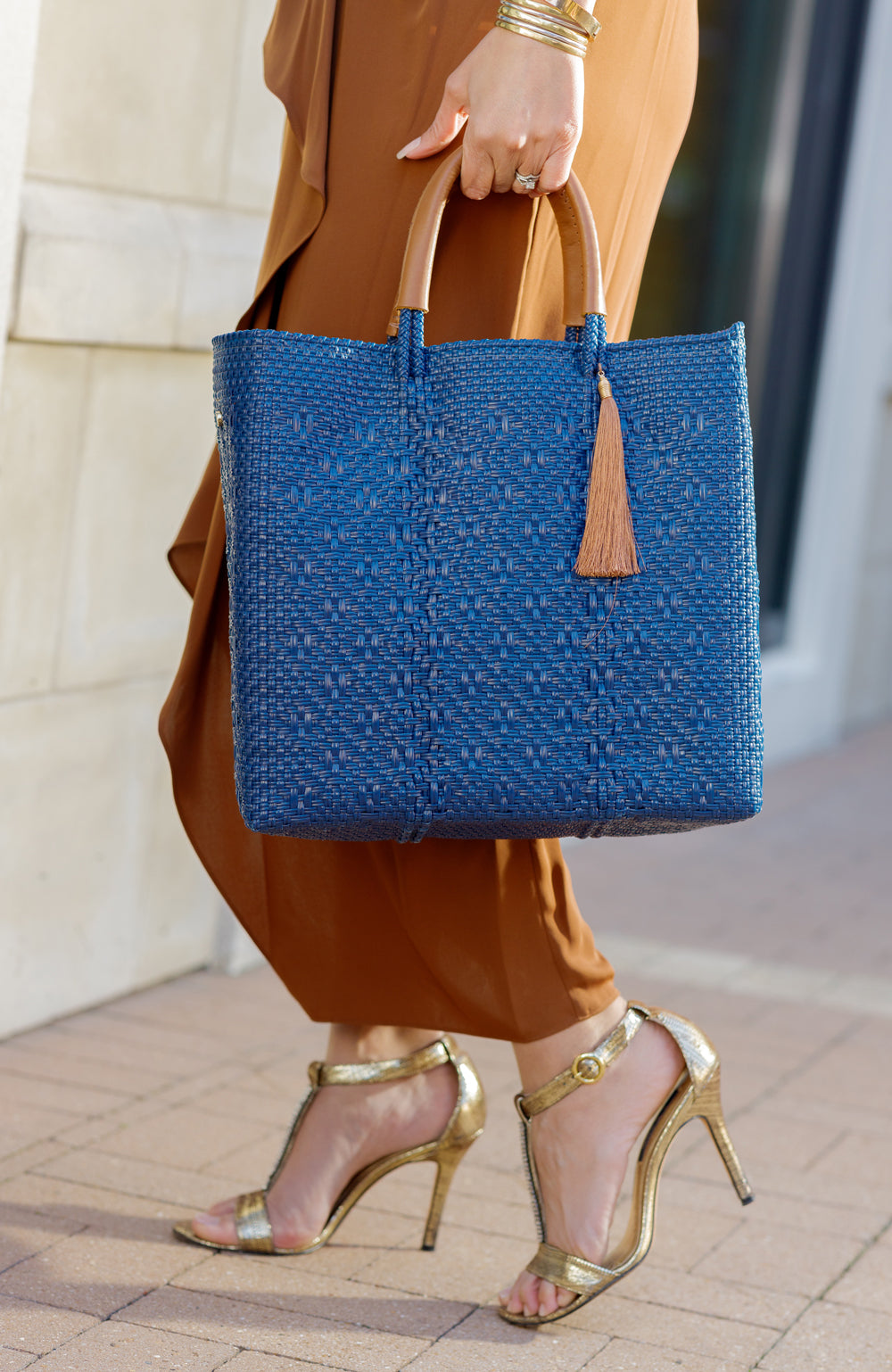 Hand Made
Each Coba handbag is beautifully hand woven. No two bags are alike, because we do not use machines. Piece-by-piece, our bags are collectively assembled by the hands of our artisans.
The handbags possess an art-like quality. They are beautiful enough to sit on the shelf and be appreciated as a work of art!
Sustainably Made
Our handbags are uniquely woven from recycled plastics - and recyclable themselves! Look and feel good carrying our collection of sustainable, environmentally-friendly handbags and accessories.